Visit the Deli for these (and more) Signature Items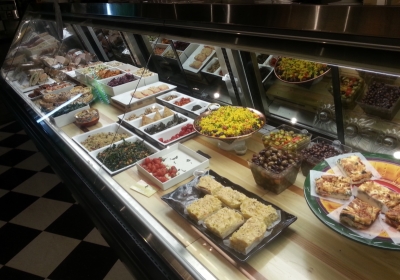 Greek Salad – a staff favourite
Hand crafted Panini - these ones are fresh and raw
Our Cheese and Olive selection – a taste of the Mediterranean
Oyama Deli Meats - hard to find
Kale & Quinoa Salad

Organic, wheat free and! Kale, Quinoa, Carrots and Mike's secret ingredients. Yummy!

Savory tart

Another vegan delicatesse. Fresh tomatoes and mozarella add a slight mediterranean flavour. 

Frittata

Wheat free and vegetarian. Only free range eggs, organic spinach and mozzarella and roasted tomatoes add flavour to this specialty.
Enjoy!